My flight out of San Francisco took off about 75 minutes behind schedule. Luckily, Air Canada has their act together and with no fuss, the switched me from a flight direct from Toronto to Dublin on to one to London and then on to Dublin. In Toronto, I met a Amanda and Steve, a sweet Canadian couple and Karen and her husband whose name I did not catch, from Los Angeles. We had a lively and silly conversation, watched over each others belongings as needed, and talked about our travel plans. Human connection #1 - just lovely. 
Upon landing in London, they parked the plane some distance from the terminal and we waited. And waited and waited. My nearly 2 hour layover was slowly ticking away as we stood sill in that awkward standing not quite deplaning but really looking forward to deplaning position. Apparently the stairs that they brought for us to deplane were not a good fit… so after about 45 minutes, they finally made an announcement like "hey, mind the gap" 
I boarded the final shuttle to the terminal after it too sat idle waiting for the slower passengers. I started to feel a mild rise in blood pressure, and the very real possibility that I could miss my flight to Dublin sank in. 
As the shuttle finally started to move, my shoulders relaxed a bit and I could feel the path smoothing out. headed to the terminal, through security, border check, bathroom, and finally to the gate.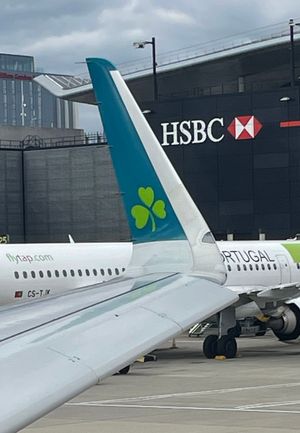 Made it to gate A22 to board my AerLingus flight.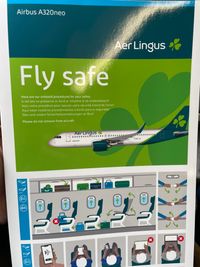 The flight safety announcement was my first taste of the Irish accent. The way the flight attendant welcomed us on to the plane...  "Hi there, boardin' card please, alright then." 

I stared intently out the window as we descended toward the earth. I did not want to miss this moment. 
I made it to Ireland.